Here's Part 1 of the 2 part poll...Guns are listed in no particular order other than how they were recieved in pm's.
The top 3 placers in this poll will be combined with the top 3 in the Part 2 poll and a "gun-off" will be held to determine the winners.
This is getting annoying!
Please do not discuss who's gun it is. If you know, keep the secret! You may discuss it in this thread...just not who it belongs to!
NO OTHER PICTURES ALLOWED in this thread....
Vote for the gun you like best!
Make sure to vote in this poll AND the other poll...
Have a great time!
Good luck to the winners!
1. Angel
2. Proto Matrix
3. 06 Ego:
Jet Black with Gun Metal Accents, Smart Parts Max Flow Micro,
Smart Parts Freak Back, Stiffi Front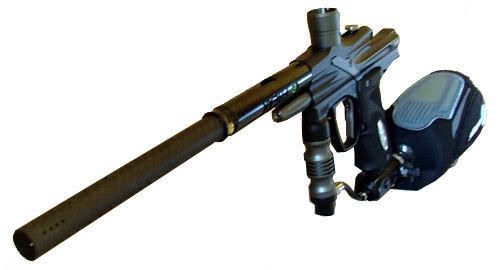 4. Mag:
ule body, x-valve, Lvl X, classic rail, intelli-frame, viperblade trigger, emag battery housing foregrip, boomstick (not pictured), 2k5 cp rail-mount (not pictured), dye sticky 3's, macroline
5. Proto:
Ultrlight barrel and a clamping feed.
6. Impulse
http://pictures.vampireannals.com/E-99/HPIM2093.JPG
7. Defiant II?
8. Shocker:
04 Vision Shocker, Hybrid Hedlock Feedneck, AA Barrel, Evolve Bolt Kit, NDZ SS Ported Manifold, Dynasty Board, SP S-rail, NDZ On/Off, Evil Detonator Regulator, Hybrid '06 Grips, Super Sweet Red Macroline.