All brand new with retail price stickers still on them.
Bunch of different barrels for different type of guns (Angels,Cockers,Mags)
Multiple bolts of Different Companies (JJ, Dye, Angel, PMI) 12-14"
Would like to sell multiples together or as a lot.
Make an offer
Hey guys, I'm listing these because a friend gave them to me. I don't know the exact models or which guns these bolts fit to.
Would be a great pick up for starting an old-school project or trying to continue one.
Will take offers via PM's
14 Barrels
(2)14" JJ Ceramic Mag
14" PMI Perfect Bore Ceramik Series Mag
14" ?
14" DYE Stainless Steel AGD Automag MiniMag
(2) 12" ?
(3)14" PHAT PV14 Barrel - Autococker – Black
12" ?
12" Two piece Smart parts
14" Stainless/Ceramic .690 aci zero gravity barrel
12" Lapco Auto Spirit Barrel - [WDP Angel] – Stainless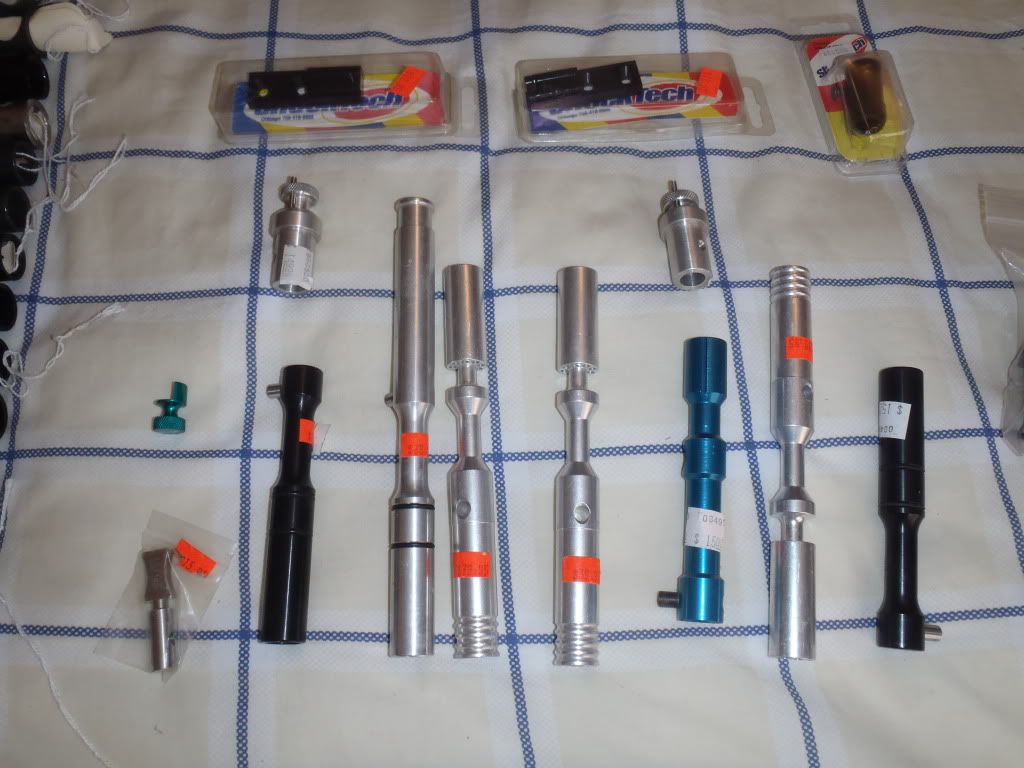 More detailed pictures on request.