Motorola RAZR V3xx
---
As the title says, I have a Motorola RAZR V3xx. I bought this in late june 07 and has been kept in good condition since then. It includes everything that comes with it when you buy one. it does NOT come with a sim card.
Price: $45 Shipped and Paypal'd
Trades: Offer...
Pictures: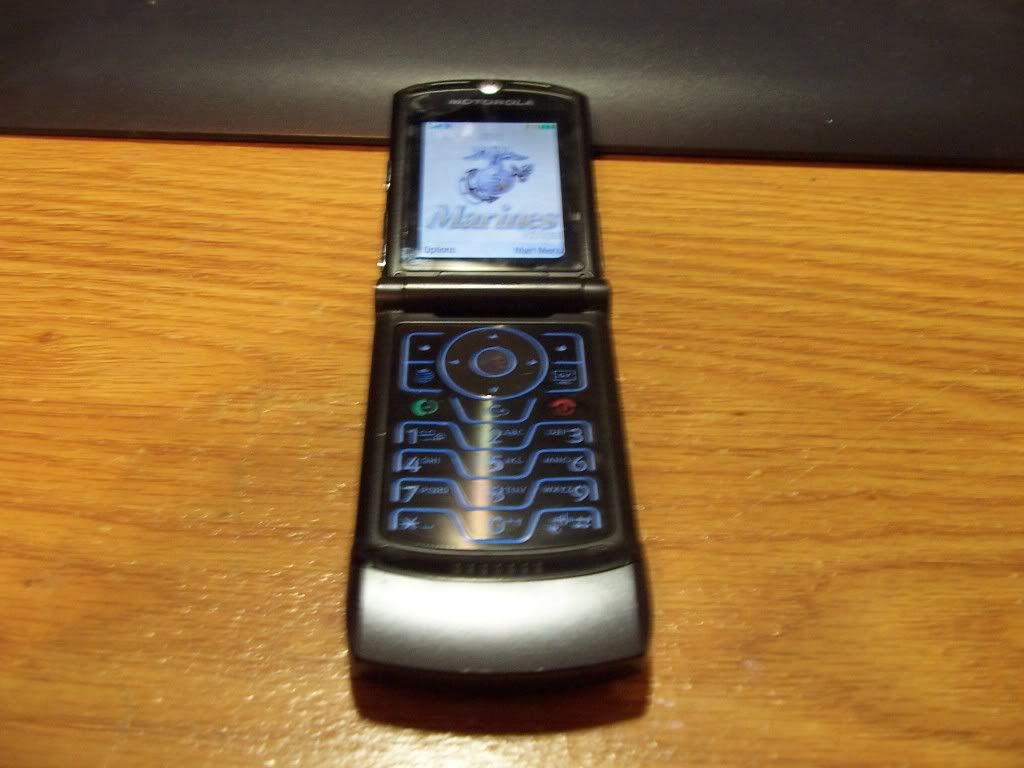 __________________
Mini for Spyder!!!!!!
EspeciialyPsycho (6:52:41 PM): i hustled $25 fromt he kids at school today
mrpurplehawk (6:52:55 PM): your joking?
EspeciialyPsycho (6:53:13 PM): no
mrpurplehawk (6:53:25 PM): nice
EspeciialyPsycho (6:53:33 PM): haha
EspeciialyPsycho (6:53:45 PM): owned them at yu gi oh