Rules:
* Paypal and MO only!
* Mature buyers
* I receive money, I ship. Simple as that.
* Prices are firm and fair, but I'll take reasonable offers.
* AIM: DJMIXES21
* Obo - Or Best Offer!!!!!
* I ship everywhere. As long as you pay for shipping if international.
* If you wish to trade, I will not ship first. I have enough feedback for you to trust me.
*I ship Wednesdays and Saturdays, unless otherwise noted due to work schedule.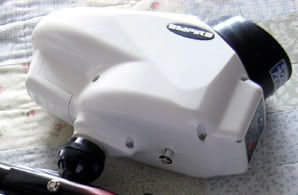 Empire reloader B
-Mint Condition
-White Shells
-Speedfeed
-Rip Drive installed w/ Iron Cross wheel
Price: $80 offer.