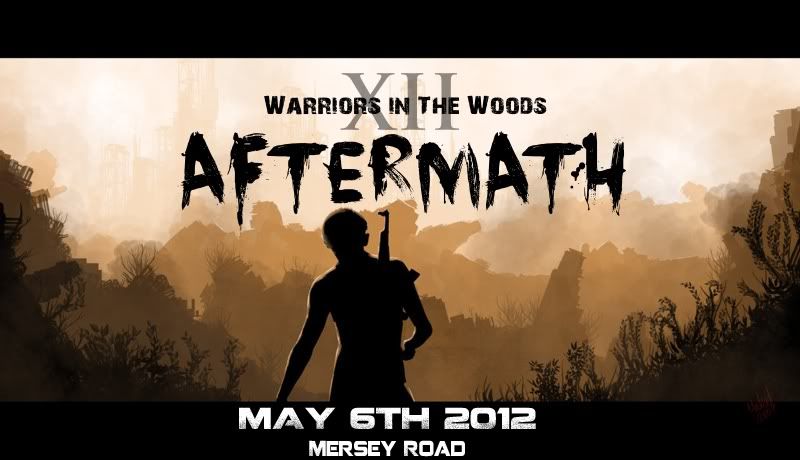 Maximum Registration: 320
Registration $35 early bird registration before April 7th
$40 April 8th until May 5th
$50 Game day if available
Game Paint
Price: $20 per 500rd bag HST included
BT Grenades Game Price $8.00 HST included
Small smoke bombs $11.00 HST included
Large smoke bombs $20.00 HST included

Pre-purchasing paint and pre-filling tanks at Banshee is strongly encouraged. This will help to reduce the game day chaos.

NOTE: This is event paint only game. Any players caught using non-event paint will be disqualified immediately without refund.


Mess Kit contents:
Copy of field map (check website for possible updates)
Official numbered event dog tag
Numbered armband with individual squad identification colours
WWXII crest
Prize draw eligible to those who deposit their armbands into the draw bin - your armband is your ticket
Information sheet

Prize Draws
Stay tuned, all prizes will be posted on the website leading up to event day.
WWXII Draw – all returned armbands are entered into this draw for a chance to win one of several prizes.
Custom Contest - The Post-Apocalyptic scenario opens the door for some great costumes. So we will be having a Costume Contest for WWXII with a Mad Max, Fallout, post-apocalyptic theme. Raid the local goodwill stores and create your masterpiece for a chance at some great prizes. The winners will be voted on and announced the day of the event.
Banshee Scavenger Hunt - Every few days, and getting more frequent as we get closer to WWXII, there will be a coupon posted posted somewhere on Mersey, the Banshee Forum, Banshee's Facebook page, Kijiji, or Banshee's Twitter page. Be the first person to bring in a printed copy of the coupon and you can claim prize the coupon entitles you too.
Check back for further details as they are announced