K, here today I have a bunch of stuff that I'm hoping to trade for stuff to finesh some projects, but you can buy them too, it helps fund my projects.
No one likes rules so just one, Paypal only.
Here's a list of what I want to trade for;
Two piece Spyder threaded barrel, silver AND red. Or one piece faded.
Spyder red drop. Flame? (can be staggerd but standerd is better)
Silver on/off ASA.
Polished silver Spyder feedneck /w tabs.
Red expansion/gas-thru.
Red/white/silver 45 grips (invert wings?)
Silver/red angled block
ak-47/g36 expansion chamber (if so, also want a conveter)
ak47/g36/m16 Spyder threaded barrel
ak47/g36 folding/m16 Stock for MR1
Ricochet black hopper
Remote line
5" or smaller tatical looking barrel. (spyder threads)
Red dot site, the type that puts a red dot on the glass.
05+ dye pants
07 evil pants
If you have anything else,
please
let me know, maybe something else I'm interested in.
That was long, here's what I have to trade, I'll keep the pics short.
Rare like new, never worn in-game Freak jersey and pants.
Pants size medium (fits my 34 with alot of room to spare) $20
jersey size large (fits like XL) $15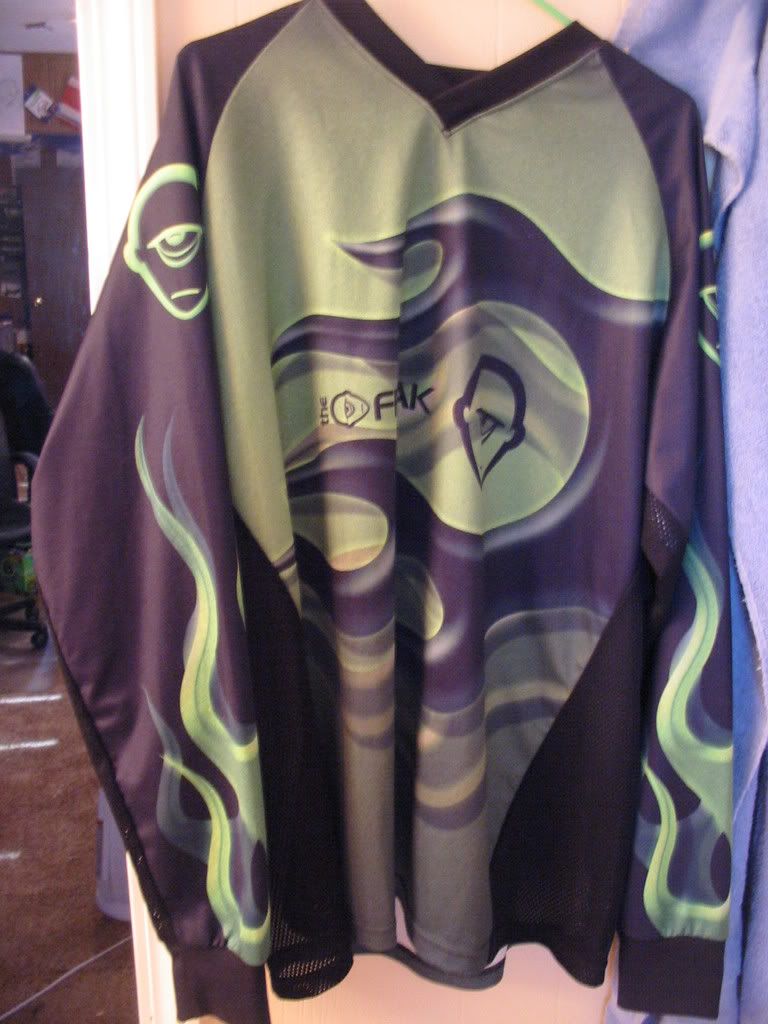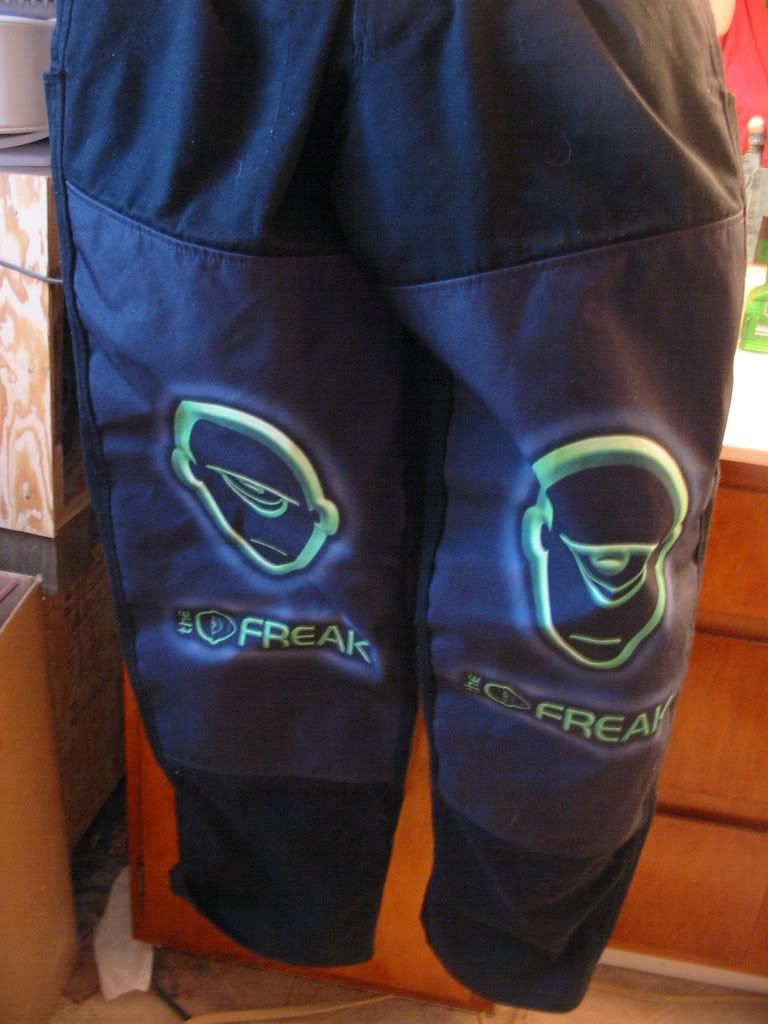 *Note the pictures make the green look dull.
Barrels;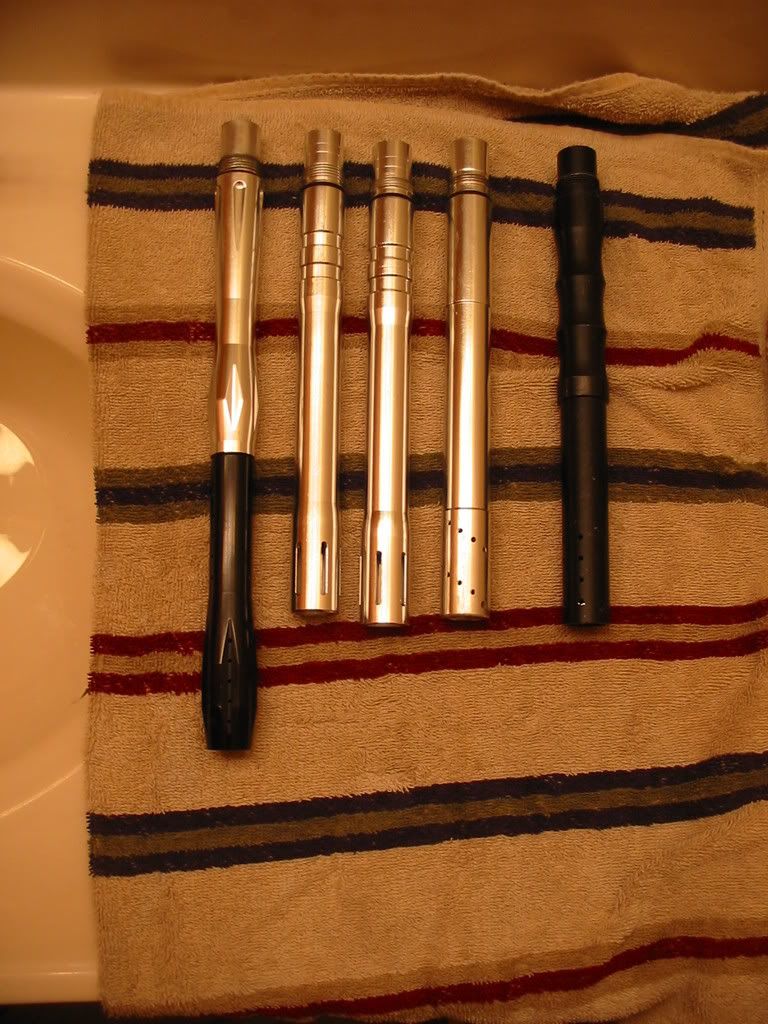 From left to right;
VL barrel. $5
3 stock spyders. $5 ea
Unknown, maybe a-5 threaded? $10 OBO
Misc parts;
Freak insert $10
Feednecks - $3
Some tank bracket of sorts (old) $10 OBO
Some unknown parts, VM maybe? $10 for small, $20 for big one. OBO (let me know what they are, if you know)
Oldschool Spyder upgrade kit.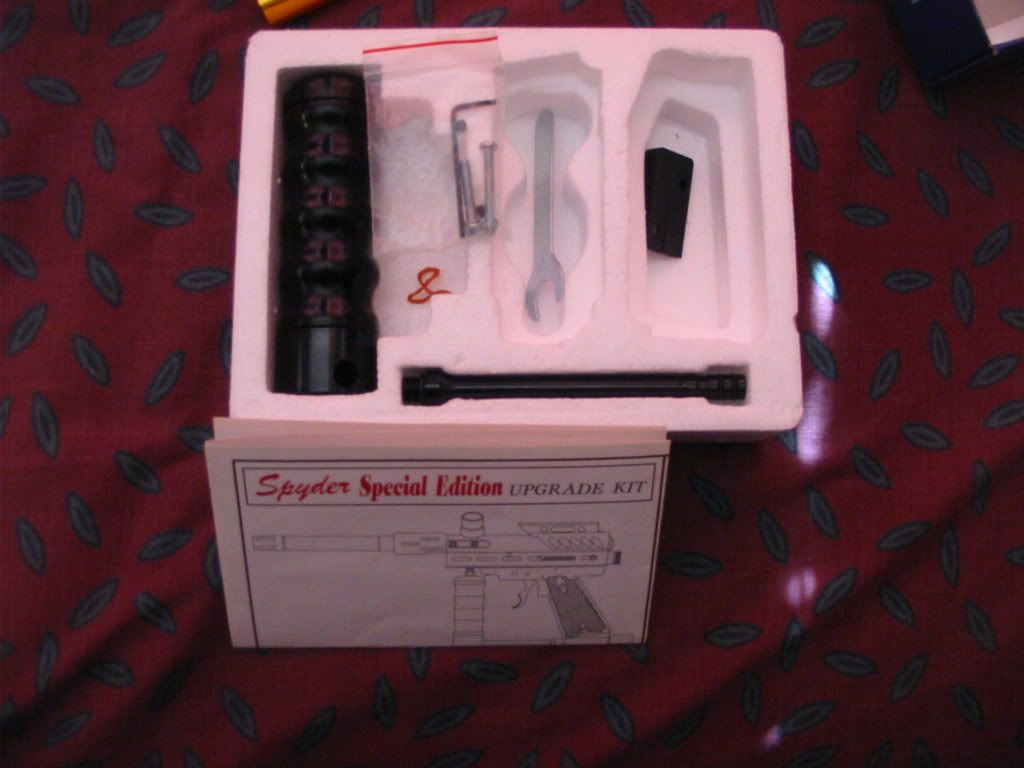 Instructions and box in mint condition. (I have lid, took it off to show inside)
Just took out the 45 frame. Includes expansion chamber, hardline hose, wedge. (tool kit may not be there, may have taken it out) $10
Misc homemade headbands, $5 each. (some styles may be gone)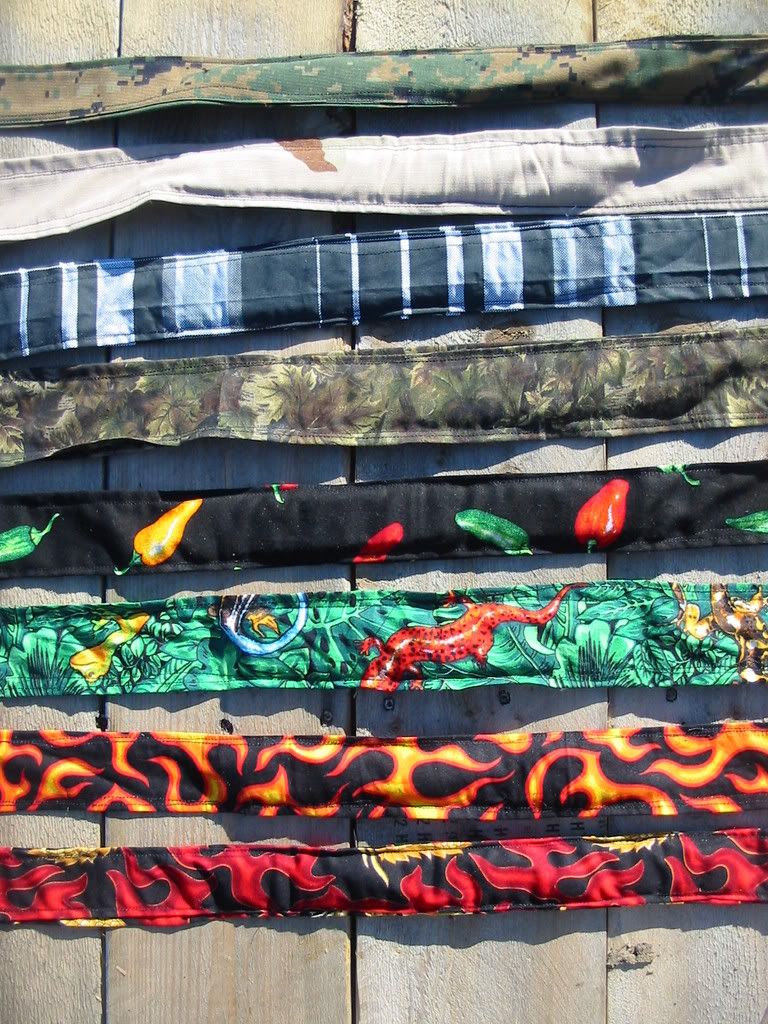 Home made 10 round tube wrist harnesses, hold 5. $10.
*Pic of them being worn. Tubes not included.
*Prices don't include shipping, no paypal fees are charged.
If you need better pics of anything, PM me and I'll be happy to take them.
`Fs