Okay as promised here it is....
http://www.spyder.tv/forums/showthread.php?t=5220
< SOC Sales Thread
PBN Sales thread
I received my Lightning feed from HobbyHorse in only a couple of days through the USPS (as always serious props to my man HobbyHorse). Now to get on with the review, at first glance I was honestly skeptic it looked a little weak and a little too flexible. However what is a review if I don't try it out? I threw it on Dres/Dexs old Halo to a perfect fit it was tight around the neck which gave me some confidence that it would not fall off in play. I grabbed a pod off my desk and flipped the lid to the pod and pressed it against the edge of the lightning feed and loaded a full pod with no problems.
Now the actual test...
I have loaded a pod into my lightning feed and now I must test it out. What better way to do it but play? I threw it on my newest marker and went to play some 1v1 with my oldest. Sure enough into the first game I had to reload, doing so extremely easily in less time than average due to the step that is skipped in this process. I played a little more aggressive than a back player normally would trying to put this thing through its paces. I played all day without spilling a single ball. Overall I give this product 4 out of 5 stars. The only reason it does not get the full 5 stars is because when playing in dirt/sand (which I did not) it will allow an excess of dust into you loader. But for the 10 bucks that it is going to run you, it will not disappoint. Hobby if you get them for the VLocity LMK...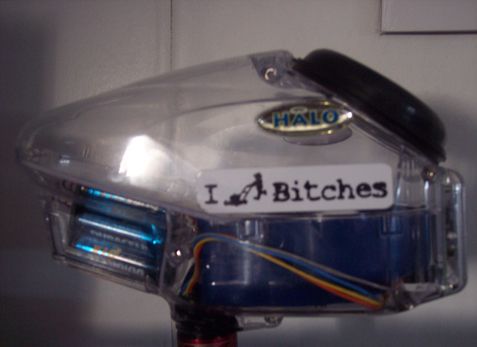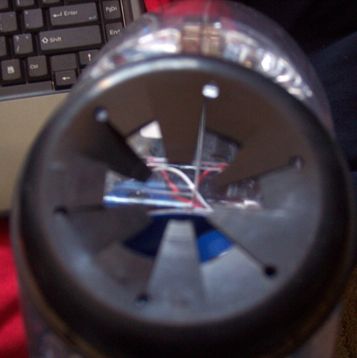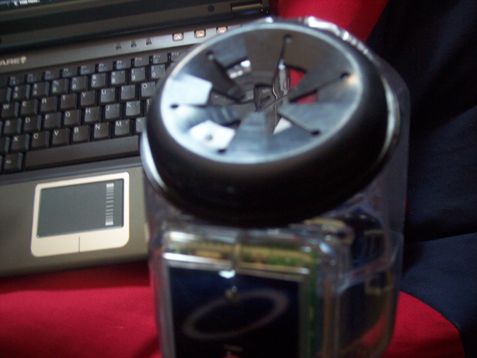 Sorry for the crappy pics im posting from the shop and I dont have my good cam here.
EDITED TO AVOID COPYRIGHT PROBLEMS