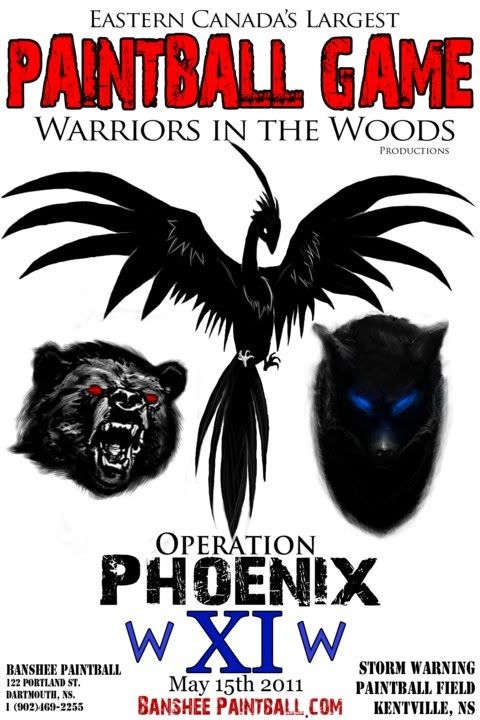 Warriors in the woods is a scenario game hosted by Banshee Paintball held annually since 2004 in Nova Scotia Canada.
It boasts smoke, pyrotechnic's and a tank or in the case of last year a boat!!
Video from last years event.
This years event is being hosted at Storm Warning, just outside of kentville.
YouTube - WARRIORS-FIELD.mov
For more information or to register
Banshee Paintball Guns and Equipment