| | |
| --- | --- |
| Muddytaco | 09-02-2006 03:39 PM |
---
Dm5'd viking.....Lots of pics(56k grab some popcorn for the wait)

Well i was really bored today and i decided that i didn't really like the trigger on my viking, it feels alittle stiff even after taking the magnet out. So i decided to DM5 the viking.
For anybody that hasn't seen it this is what i started with: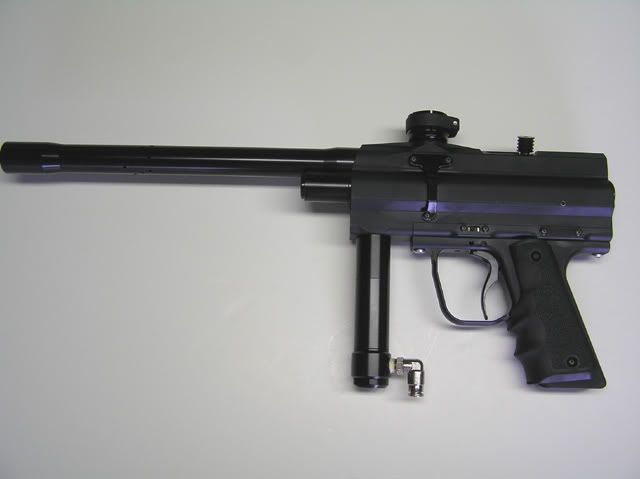 Some of the pics are crap b/c i had to use my old camera, which sucks.
First thing i had to do was shave off some of the back around the mounting hole as the viking screws are a bit larger at the head.
Forgot to take a before pic on this one.
After shaving, nice and level:
Next i marked the hole where i needed to drill a new hole for the front screw.
Then put it in the vice and made sure it was nice and level before drilling.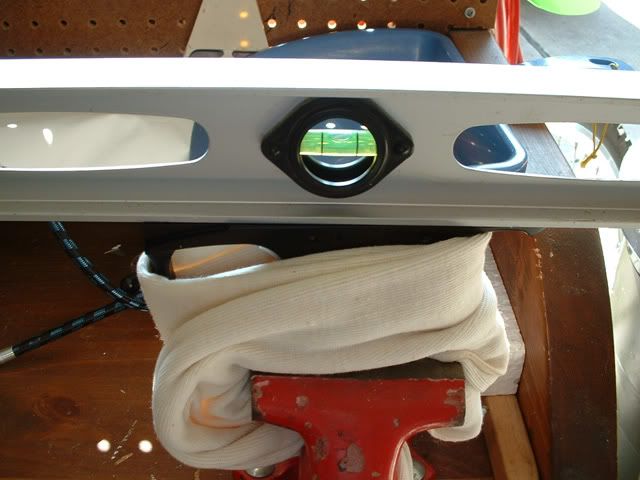 First pilot hole: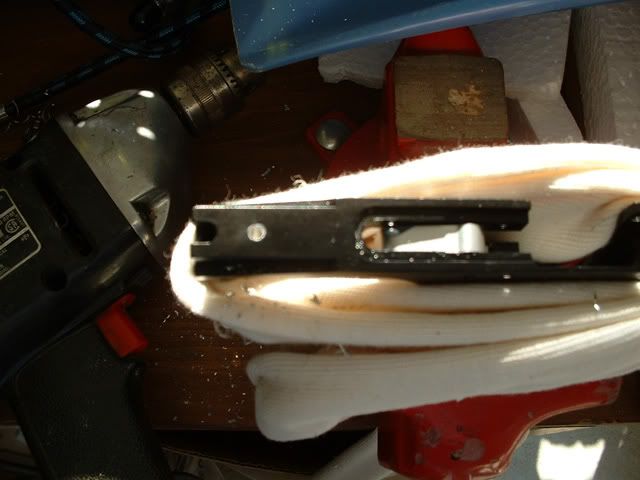 Second I drill the hole to size: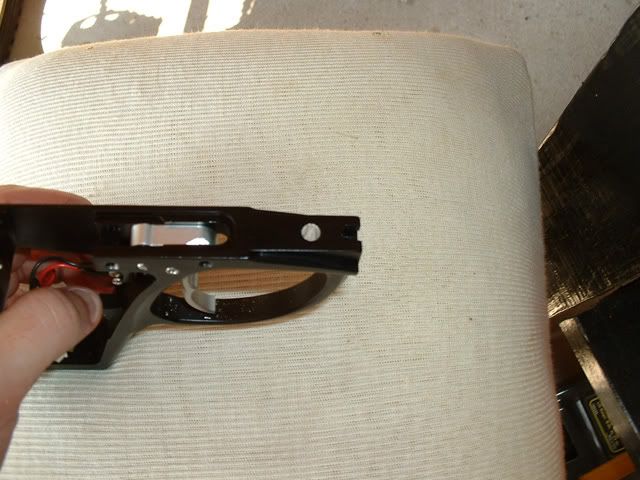 now I had the same problem as the back b/c the trigger is curved and wouldn't let the screw set level.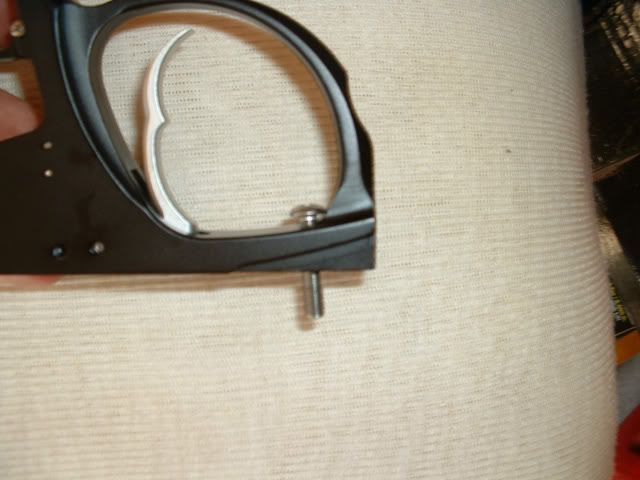 For this I used the diamond tiped ball thingy