| | |
| --- | --- |
| SundragonPPS | 12-18-2010 12:55 PM |
---
Free Holiday Hopper

I was sipping on a holiday bottle of Coke the other day. Looking at the bottle made me wonder, "Looks like I could do something with this rather than just chuck it in the trash after I'm done" then an idea struck me.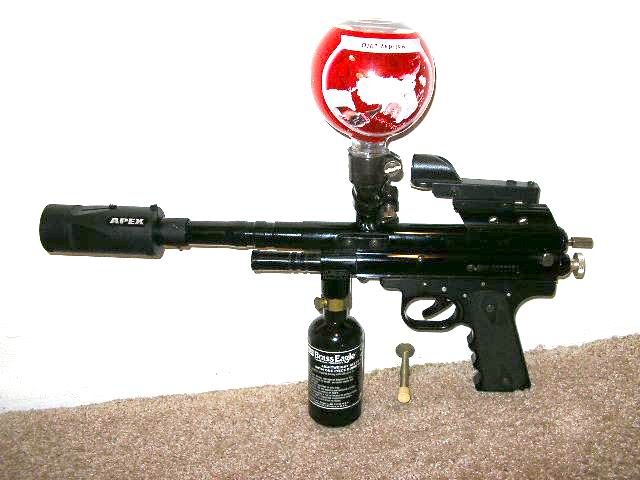 The inner diameter of the opening is .890 so there's plenty of room for a .689 paintball to get through. The only adaptation I needed to do is grind off some of the threads of the bottle neck so it would fit into the plastic hopper elbow. 80 paintballs fit comfortably into the bottle.
Just thought I would share that in case someone would like to have a free hopper to use with their semi or pump marker during the holiday.