Cash is KING!!!!!
RULES:
1+I dont ship first
2+Paypal preferred, but I can try to work something out
3+Legitimate offers only. Period.
4+Prices do not include shipping. If your interested, I'll tell you what it would be.
5+Looking for possible PB trades. Amuse me.

Only trades I'm for sure interested in would be:
-45/45 Carbon Fiber Tank
-Proflexs
-Profits
I Have 9 Markers, all pretty much low-end. Please dont offer me anything low-end.
Feedback
I'm known as Shifter19 on some forums.
PBNation
|
PBReview
|
IntimidatorOwners
First Up:
2k2 Intimidator Ram and Bumper
2k2 Non-Adjustable Ram Cap (Silver)
$5
Diablo "Night" Jersey (Large)
Only worn once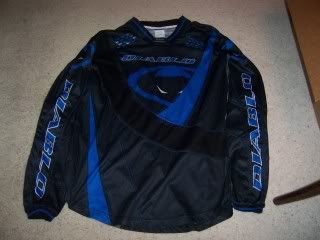 $15
Smart Parts Freak Barrel (Imp Threaded)
Impulse threaded back, 14inch dust black front
Will include .689 and .691 bore sizes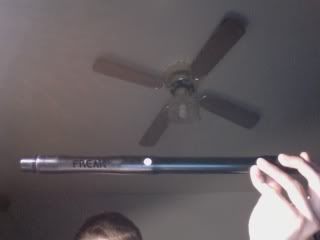 $20
Dye Forest Camo Sandana
Got in a trade. New looking condition!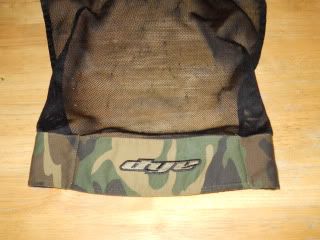 $15
Under Armor Cleats! Size 9.5
Used for Paintball, got in a trade.
Just dirty! Excellent condition!
$15
Tippman A5 SAW Air-Thru Stock!!!!
Never Used! no box though.
Comes drilled and tapped for air-thru capabilities
$25
Spec Ops A5 Forward Grip
Bought for an A5 I never got!
Replaces forward grip on an A5.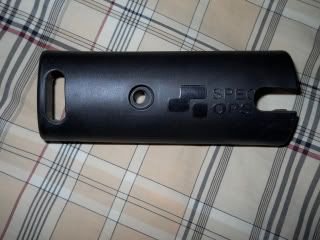 $15
Markers:
Purple Spyder TL+Java
Sexy purple anno, has a very few nicks.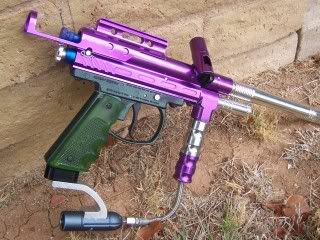 $40
The Spyder Bronco!
Custom Spyder Rodeo body half-blocked, and stripped anno.
Has E-Frame Spring Trigger, Shocktec Delrin Bolt, and Trinity T-Lock Feedneck!
$60 with Electronic Frame and clamping feedneck and bolt
More Stuff up as I come across it.