| | |
| --- | --- |
| druid | 02-20-2009 08:34 PM |
---
Sssooo...what to do....

...when you have not one...but TWO 3lb CO2 tanks that you want to run ALL DAY at a big scenario event and NOT have to stop for air...hrm...
Well, it starts with a pouch...but what pouch will hold 2 3lb CO2 tanks? I mean they are big (like an 88/3000) and there's two...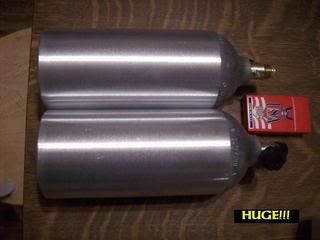 Well, I got me some of this: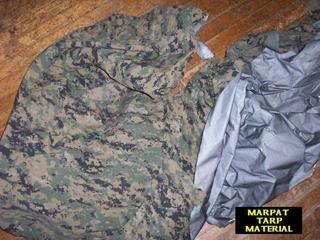 Then turned it into this: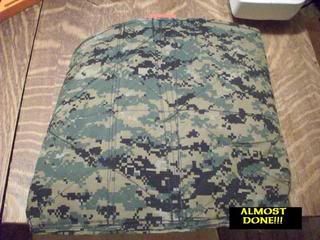 So I could do this: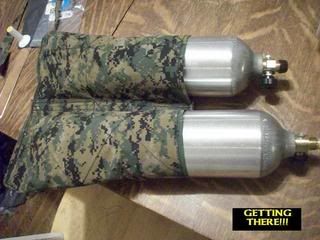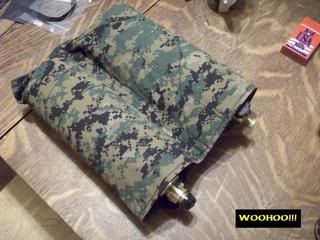 So now I need 1" OD webbing so I can make MOLLE straps to make it fit my vest. If anyone has about 15' laying around, gimme a holler....
Whutchya think? :D