Please do not discuss whose gun is in the picture. If you know, keep the secret. You may discuss it in this thread...just not whose it is.
NO OTHER PICTURES ALLOWED in this thread....
Vote for the Spyder you like best or the one that you feel has the most work done or improvement.
Make sure to vote in all the polls
Votes will be made public to avoid cheating. Any gun found to have fraudulent votes will be disqualified.
Polls close in 5 days. Have a great contest!
If you don't see your marker, even though you entered, then it was not in the right format or the picture was invalid (I allowed a slightly larger picture size on a few of them, and if your specs are not shown it is because you did not submit them in the right format. If you want them in PM me in the correct format and I will add them)
************************************************
And the Markers are........
1- spyder imagine body spyder nexion e-frame
2- Victor
Custom milled and painted body, ESP frame with Sticky 3 grips, frame moved forward, CIP Assault Block, BL Torpedo reg, Maddman spring kit, modded internals, 32* Whisper barrel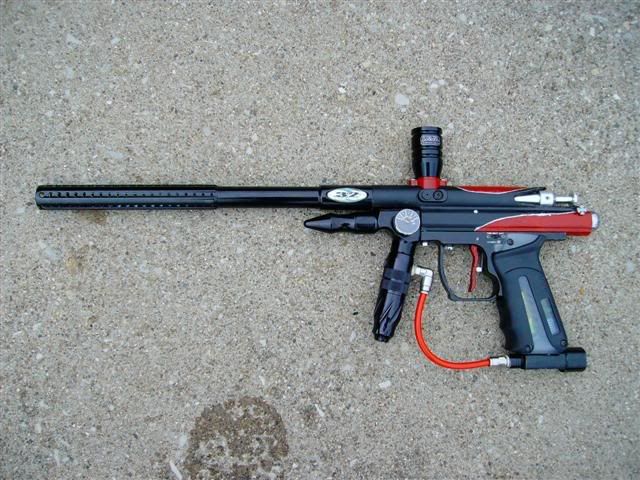 3- Spyder MR1
Folding air thru stock, 4" barrel, mock suppressor, custom extended mag, QD riser w/ Red Dot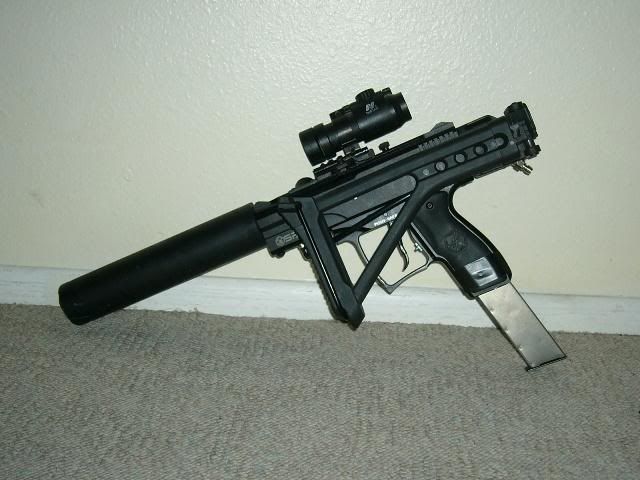 4- MR1
5- Spyder Sonix Pro
Smart Parts Teardrop Barrel, Trinity T-lock clamping feedneck, Camd E-frame, Dye Stickys, Poorman's AKA Lightning Bolt (home mod)
6- MR1
Custom bolt-action, RAP4 18" rifled barrel, UHC Super 9 airsoft body, RAP4 Tactical Weaver mount, 3-9x40 Red/Green Illuminated scope, Custom paint job, RAP4 HG bipod, Whisper muzzle brake, Icon Z trigger frame,.