---
My Marker

Well I've been done with this marker for about 7 months. I had planned on getting it anno'd then post pics but I've procrastinated and still haven't gotten it done. So here she is in her current state.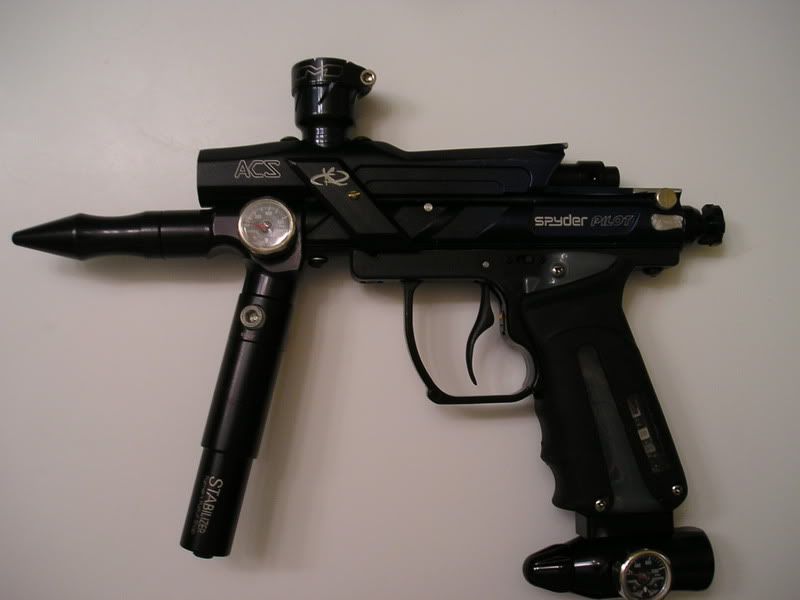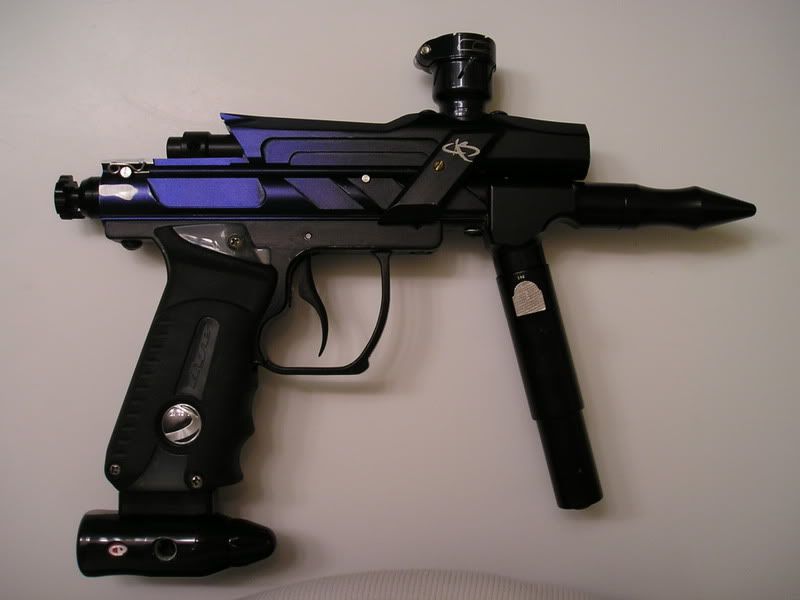 Black/Blue '05 milled Pilot body
Alamo City PB 3 o-ring delrin bolt
CCM Clamping Feedneck
Stock polished striker
CP On/off ASA
1200 psi white faced Bob Long guage (broken, replacing with a black one)
Ver C. T-board and red eyes
Dye Sticky 3's
Muddytaco trigger w/ magnet mod
50 gram switch
Check-it 15* Assault Block
1200 psi black faced Bob Long guage
NDZ HP valve and pin
Kila Eye Covers
Let me know what you think!