Since everone else is posting their guns, thought I'd join in.
Stock O4 Angel Speed. Will get my own picture up when I get it.
Here's the shocker. Lot's of ups! NDZ Bolt, NDZ Roller Trigger, NDZ Ez bleed ASA, SP Q Lock, SP S Rail, SP VA with guage, TON TON frame, Virtue board inside, Dye Stickies 3, full freak system with the AA front.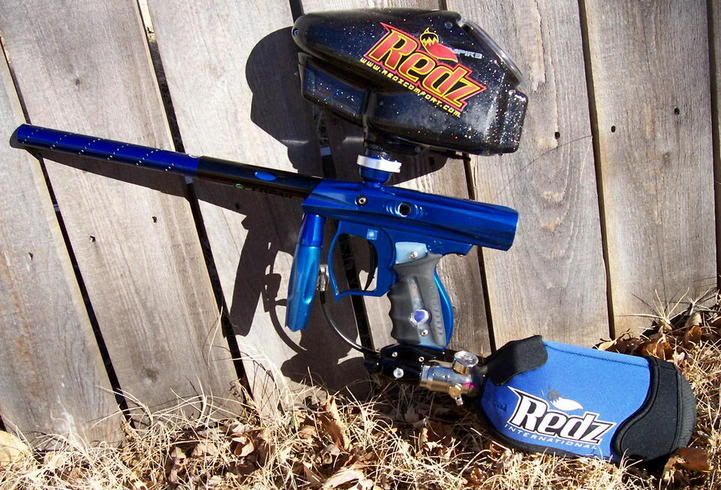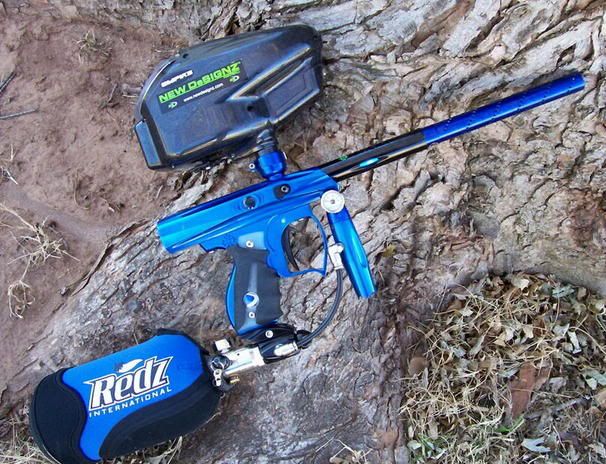 Green to black T1 (for sale, btw!) OGI clamping feedneck, Jambolt antichop bolt, Palmer's Microrock LPR, BL Torpedo, 32* guage, CIP Speedy medium drop with on/off asa, lightened microswitch, painted grips. Not shown, J&J Edge barrel kit.
Almost stock T1 (also for sale.)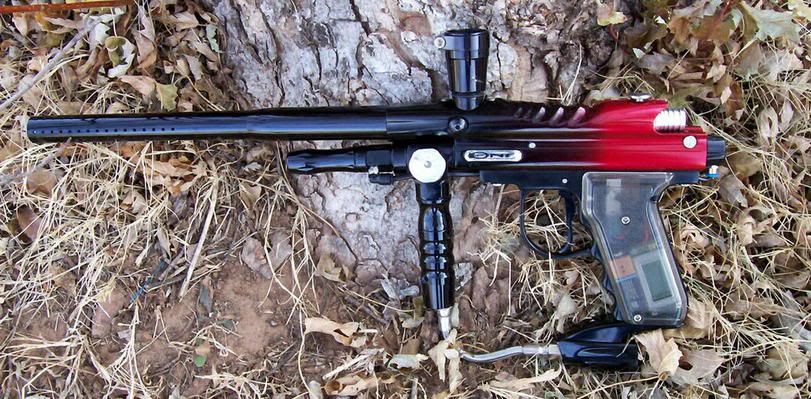 Almost stock TES (also for sale.)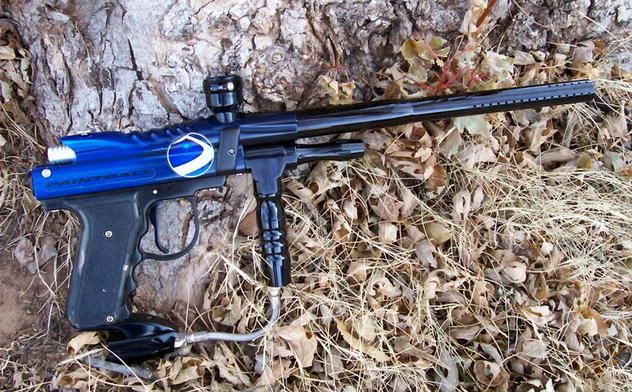 Spyder Sonix (old style.)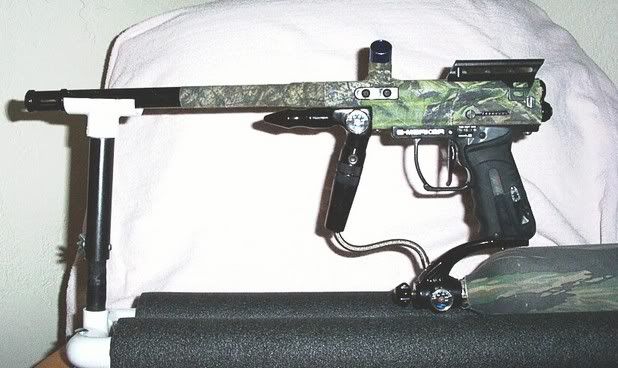 Spyder Victor
Old school!!!! Blade pump!