Please do not discuss whose gun is in the picture. If you know, keep the secret. You may discuss it in this thread...just not whose it is.
NO OTHER PICTURES ALLOWED in this thread....
Vote for the Non-Spyder you like best or the one that you feel has the most work done or improvement.
Make sure to vote in all the polls
Votes will be made public to avoid cheating. Any gun found to have fraudulent votes will be disqualified.
Polls close in 5 days. Have a great contest!
If you don't see your marker, even though you entered, then it was not in the right format or the picture was invalid
************************************************
And the Markers are........
Bob Long Vice- 125custom.com black bolt pin, Acid custom carbon fiber trigger, 4c eye upgrade, Tadao m8 board, Bob long 14 inch .691 barrel,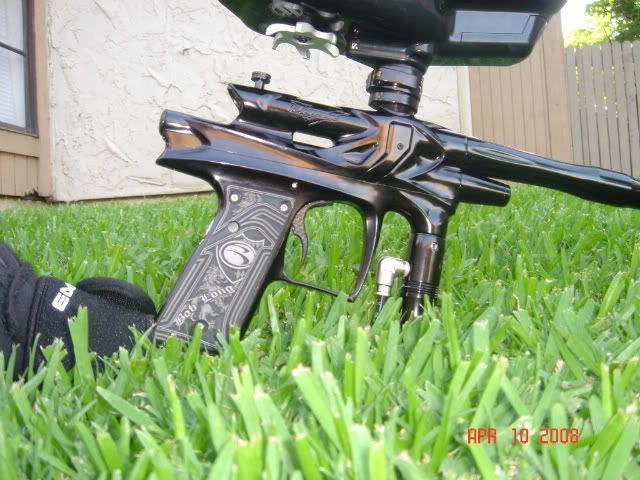 06 Timmy Ripper 3- Deadly Wind Fibur barrel, SPD custom grips, CP reg, Critical Trigger, Dangerous Power RAPS On/Off/Purge ASA.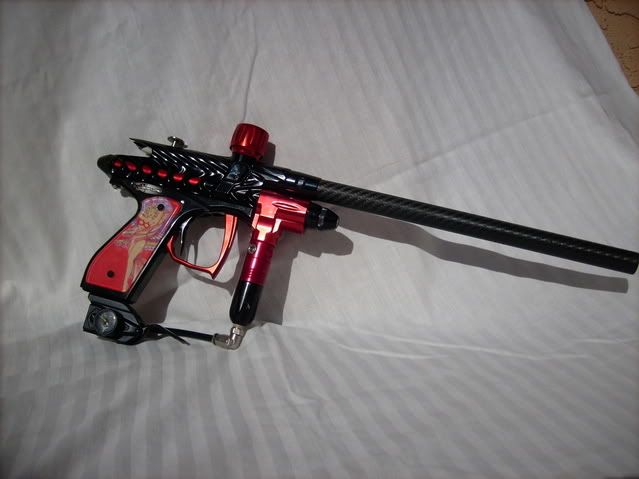 06 Shocker SFT- FBM feedneck, SP HE bolt, Hybrid Bolt Guide, Free Flow trigger, CP reg, NDZ ASA & rail w/ bleed, MacroLineGuy colored fittings, Hybrid 15* VA, NDZ snatch grip
2k4 SFT Shocker- red(pink) to Pewter fade, Tadao board on the way in, Stock bolt with NDZ firing can - not installed yet., Dye Stickies, CP Shorty Reg, Freak Kit - using a .691 insert, Shocktech feedneck, CP rail and SP ASA, NDZ ASA w/ gauge, NDZ roller bearing trigger,
2k5 Alias- Black to silver fade with blue accents, Kila magnetic detents, Tadao M6 Infamous board, CP trigger, Shocktech Regulator
Protege-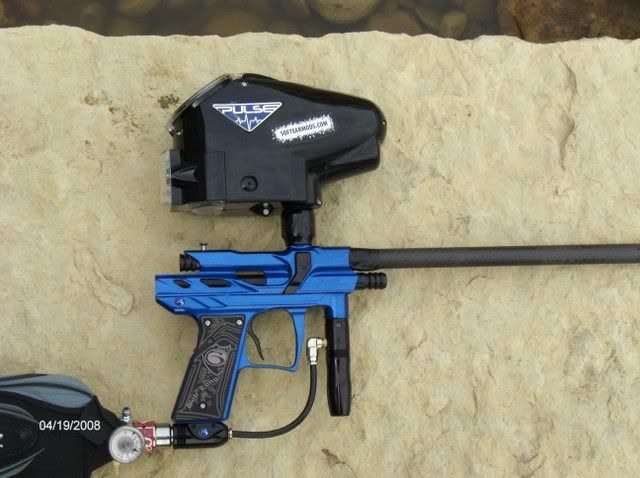 Ion- Strange Body, Tech l7 bolt, New detents, Red annodized firing can, Q-lock, Deadlywind fibur barrel, Element v2 frame, virtue easy on, Stock reg, Cp Micro razor drop, Strange trigger, Custom Lexan grips, CP on/off asa.