Top two winners from this poll will go into final voting with other half of the poll since max limit is 10 choices on polls.
1. 2k2 Species Alien Intimidator
AKA 2 Liter +, AKA SCMIII, Custom Products Slingblade Trigger, Critical On/Off ASA, Dark Seoul Grips, Eigenram + Spring, Empire Clamping Feedneck, Empire Trigger Guard, Planet Eclipse Gauge, Redz Pepper Stickz Barrel Kit, Under Siege/Hybrid Aluminum Adjustable Ram Cap (Custom), Under Siege Aluminum Bolt Plug (Custom), WAS 2.9 Board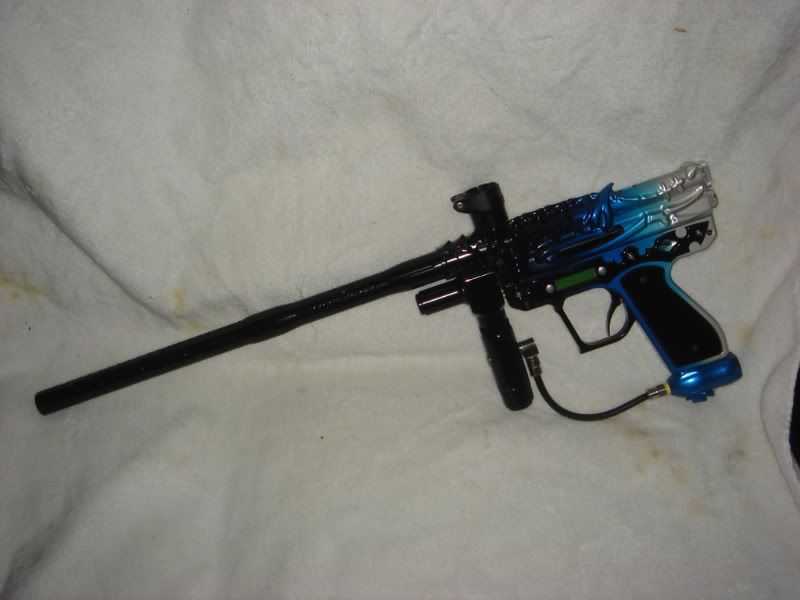 2. 1 of 1 Arsenal Kidz Timmy
-Gloss Black ECX Body, Matching Alias Frame, Frenzy 127.5c (fastest software ever), Critical Trigger with custom spring mod (gets very bouncy, but removeable), Alias Noid, Wiring, eyes, Custom 2k2 bolt (Drilled out in the middle for wieght reduction), Eigenram (best ram made), Alias ram sleeve and poppit, Alias Ram cap, ECX LPR with replaced, lighter piston, Empire Micro Feedneck, CP Reg, CP Mini ASA, Stock Ego Shaft Barrel (shoots money.), Freak Jr., 1 back, 1 front(14in), 3 inserts, case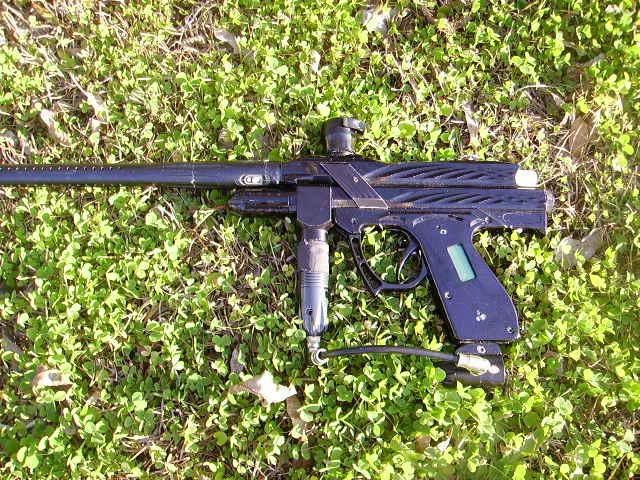 3. Pro-Team Products F/X Cocker #4
Vendetta Deluxe pump kit, BL Torpedo reg, New Designz on/off and rail, Freak w/ 14" AA tip
4. Trracer
Custom fake silencer, custom detents, custom BI-pod, custom vertical pump handel, custom magazine, 9 oz buttplate.
5. Custom made launcher
Specs ALL Custom, Quick Change adapter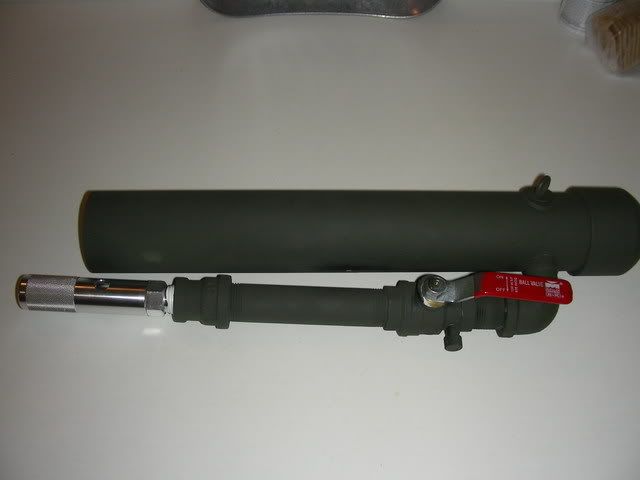 6. Smart Parts SP-1
Specs: Car Stock, BSA Laser Point, Red Dot Sight, TechT Bolt