| | |
| --- | --- |
| Ace24 | 11-04-2008 11:56 PM |
---
Made some changes to the pump.

I think I'm finally happy. I've just got to find a gloss black CCM .45 frame and a 2k4 back block or an ANS one. (I don't want the GXe one due to the need of a GXe bolt for the top, non-pblock pin hole)
I picked up a ANS GXe Chaos Series body for $50 off CCF and it came with the LP ANS internals. Smoothest internals I've ever used. I don't think I'll be getting rid of this body any time soon. It's also tapped for a Raceframe. I don't think I'll be doing that, but it's nice to have the option and the eye covers look cool to me. (Unique at least)
Pics:
http://i3.photobucket.com/albums/y81...l/IMG_0051.jpg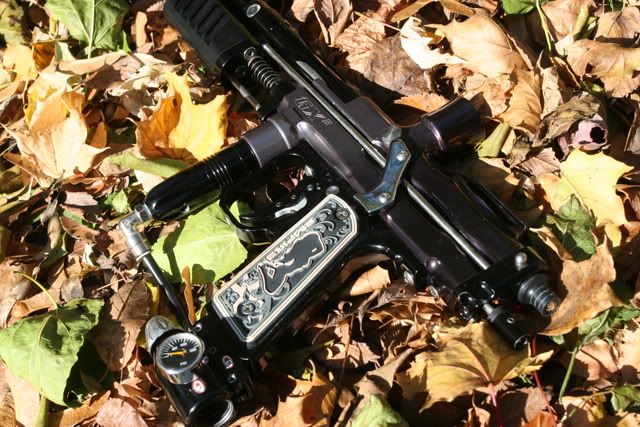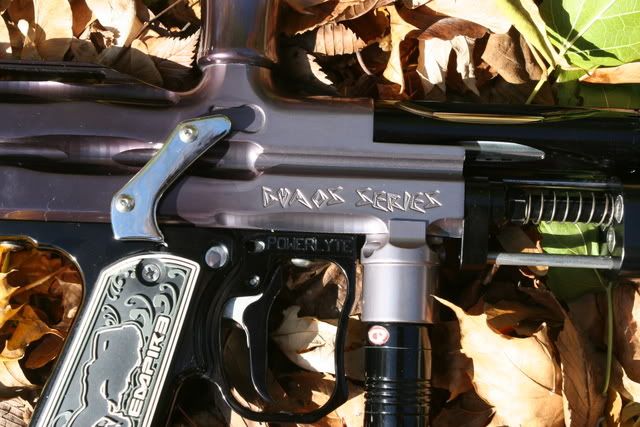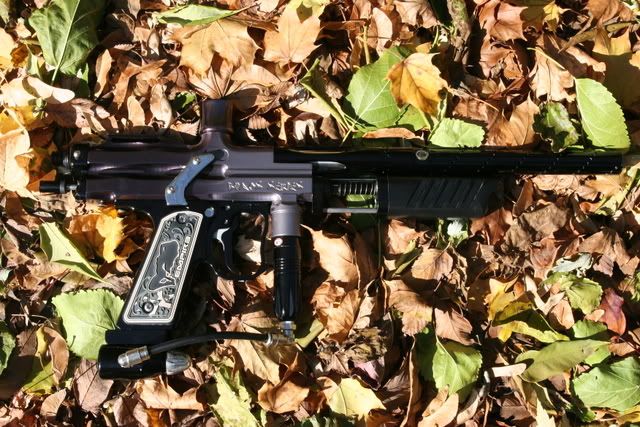 Best $50 I've spent on paintball in a long time. The 2k3 block doesn't match and the bolt pin is red, (soon to be chrome, once I trade with Timm) but I'm working on that.
As it stands here is what's on this baby:
Vendetta Deluxe Pump Kit
Shocktech Supafly Bolt (Red)
Shocktech Cocking Rod
Powerlyte Swing Frame
CP Shorty Regulator
CP On/Off w/Bleed
Gloss Black (New Gen) Freak Back
SS .684 Freak Insert
All American (OG) Tip
ANS LP Internals
Empire Vegas Grips
Open to suggestions on it... I'm thinking the grips are a little unmatched... but I can't find anything that appeals. If I didn't have such a bad run with Dark Seoul, I'd probably order a pair from him... but I still haven't gotten my pair of grips for the ION that I ordered like 4 months ago and he says he's sent. :dodgy: