| | |
| --- | --- |
| Muddytaco | 03-26-2008 02:11 PM |
---
Meet #89

Found a good trade for ego and took it, meet #89 lol:
Specs:
DM7
Virtue board
Virtue laser eyes
TechT L7 bolt
CP sling trigger (in box still haven't put it on)
Killa detents
14" UL barrel
Red sticky grips
All the stock parts included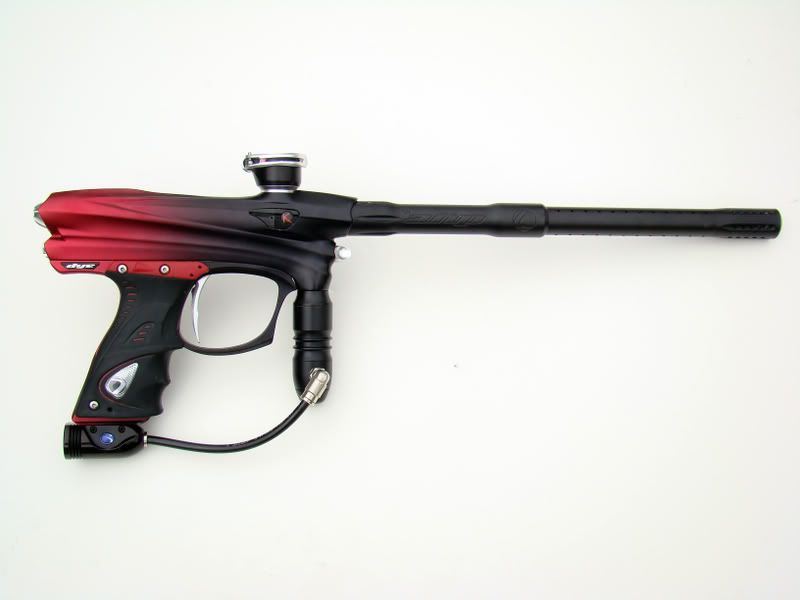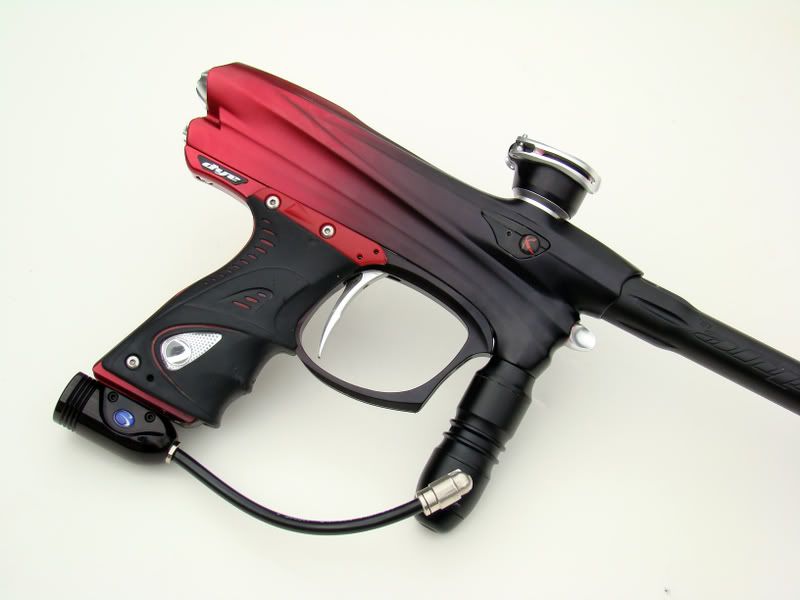 First thing (since I know everybody will say something about) I have a new button pad on the way from dye and I am picking up a red CP on/off on sat.
Gun is amazing, I have missed my dm6 ever since I traded it and I am so glad to finally have something I really like shooting again. After cleaning and lubing the internals I have the L7 bolt shooting 300fps at 105 psi:ooo: There is zero kick just dry firing and barely any when you shoot it with paint/reballs.
Gun is extremely balanced with magna and a full hopper, its like it was designed around the DM body.
I will get a video this weekend, I am playing with pat and andy on sat. and sun. and I will bring my camera along and get a video with real paint.