Please do not discuss whose gun is in the picture. If you know, keep the secret. You may discuss it in this thread...just not whose it is.
NO OTHER PICTURES ALLOWED in this thread....
Vote for the Non-Spyder you like best or the one that you feel has the most work done or improvement.
Make sure to vote in all the polls
Votes will be made public to avoid cheating. Any gun found to have fraudulent votes will be disqualified.
Polls close in 5 days. Have a great contest!
If you don't see your marker, even though you entered, then it was not in the right format or the picture was invalid
************************************************
And the Markers are........
1- Smart Parts Nerve
14" Evil Driver Barrel,NDZ detents,NDZ equalizer bolt,NDZ vented back plate,NDZ rollerblade trigger,NDZ 15* vertical asa,CP rail,Hybrid grips
2- ][nvert Mini
14" Sly Q carbon fiber, Techt Gold Bolt, Crossfire 68/4500, Halo V35 with Green Empire shell.
3- 2k2 Species Intimidator
Frenzy 127.4 Board, Empire Clamping Feedneck, CP Slingblade trigger, Critical On/Off ASA, Freak Barrel kit, Dark Seoul Grips, TechPB Macroline Mod (using a 1/8th NPT 90 degree fitting and a straight macro, prevents the reg from twisting)
4- Dust black Dye DM7
Virtue board, blue laser eyes, CP flow plug, CP rake trigger, swapped silver parts
5- Bob Long Vice

4C eyes, 1 of 1 acid customs carbon fiber trigger, black dark seoul grips, 14 inch deadlywind carbon fiber barrel, gen 5 lp poppet valve, custom black blot pin, black macro fittings, tadao m8 board, and pillow bolt.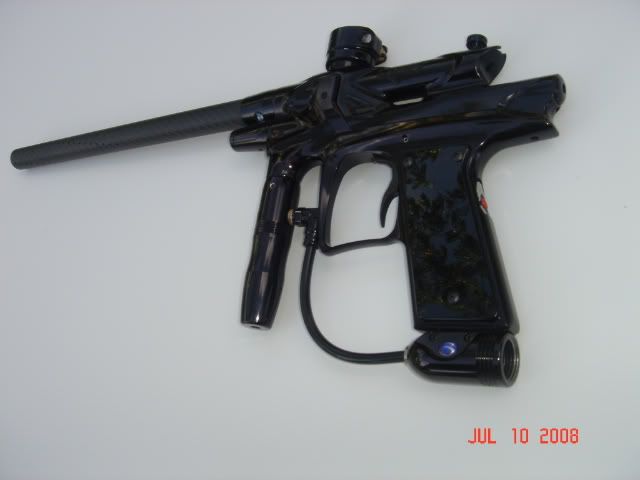 6- 04 AKA Viking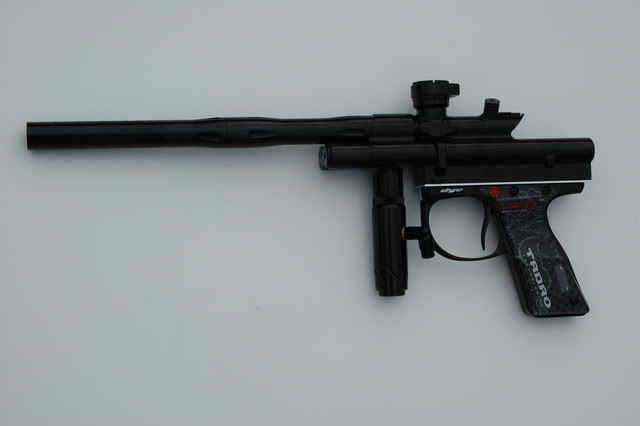 7- Ripper 2
Techna Rapier Trigger, CP Shorty Reg, Unimount, Eigen Ram, 12" UL.